About Gita
After meeting the movie's choreographer, Gita, a dance battle erupts between themselves and Gita with he
r backup dancers, they discover that the musical's director.
When it becomes apparent that they must travel home, they are upset, until realizing they may each try out for the lead. Though they all make a promise to be fair in the competition, situations arise in which each member becomes jealous of the others' specific talents. Dorinda befriends Gita.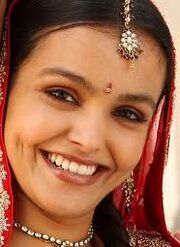 After refusing the role, they set to convince Khamal to award Gita as the lead, to which he reluctantly agrees.